Tuesday, April 04, 2006
Clive Pearce has kept me updated on Forde Lake Air Services "de Havilland Canada product refurbishments", and they are just about complete! The Beaver is back in the water in Victoria, and the Otter will also be on floats soon. Remember when their Otter returned to Canada from Australia? Refresh your memory with my previous "Post"
"Canadian Girl" Returns Home!
Then check the Otter and Beaver out again in my "Post"
Otter In "Rehab"!
de Havilland Canada products are so robust, once you give them some "TLC and a makeover" they look and perform like they just left Downsview! Anyways, I hope to meet up with some of the "gang" from Forde Lake Air Services this spring, if our schedules "jive". So, check out their aircraft.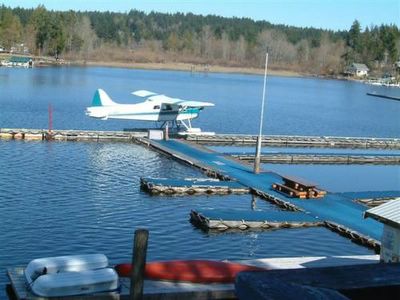 Forde Lake's Beaver, looking at home on her element, as she nudges the dock, and occasionally tugs at her tethers.......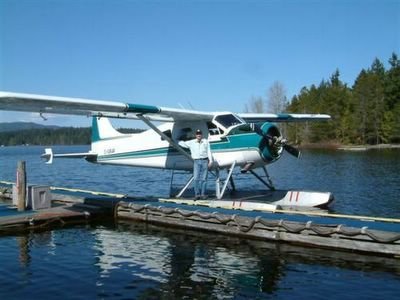 Two Canadian "workhorses"!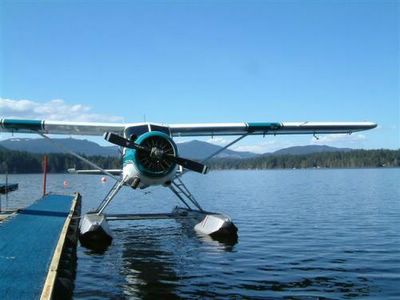 "Load me up, and let's go"............

Let's go check out their Otter, I know she must be "chompin' at the bit" to "snort and paw" her way into the sky once again.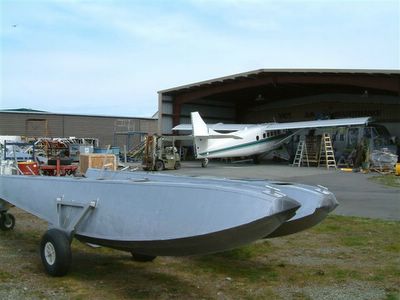 The "amorous couple" eyed each other "from afar", and both looked forward to their "mating".........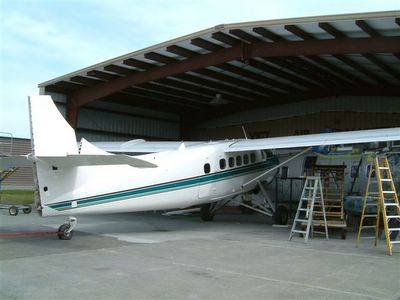 The Otter looks very fine in her new "livery"....

The floats move closer, and soon the Otter will be installed on them.

So you see, Forde Lake Air Services readies for the major event of the year for a float operator, "OPEN WATER"! Another couple of weeks, and it will happen. Forde Lake Air Services is based in Horne Payne, Ontario, on Government Lake. It seems to me they will have some fine "aviation assets" with which to conduct business with this season. Here is their website, check them out. A floatplane, some tourists, beautiful weather, and an experienced pilot. The possibilities are endless...............
WEBSITE -
Ford Lake Air Services