Wednesday, May 03, 2006
"Listen Pal, I Know of a Great Place to Eat! Follow Me......."
My buddy Clive Pearce was vacationing down in Costa Rica in April, and seemed to have a good time relaxing with his family. He indicated to me that he knew of a "real fine place" to eat when vacationing in Costa Rica. I am always a little skeptical when it comes to "fine cuisine", as everyone's tastes are different. After viewing some photos from the "restaurant in question", though, I think Clive stumbled upon the ultimate in "atmosphere and ambiance" when it comes to fine dining (and swilling)! What do you think?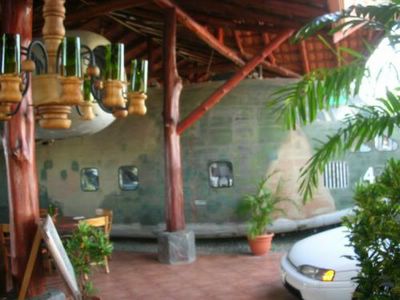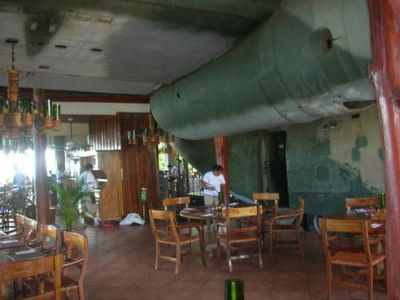 Spacious!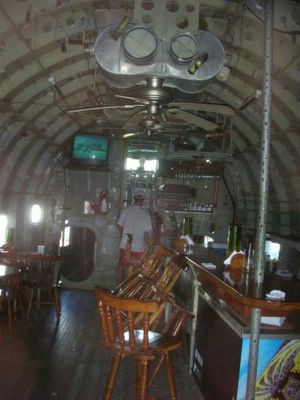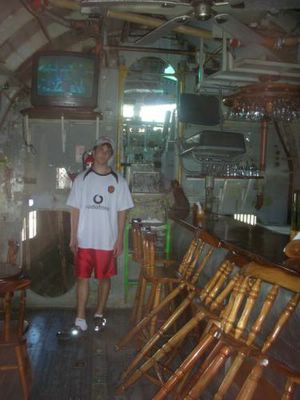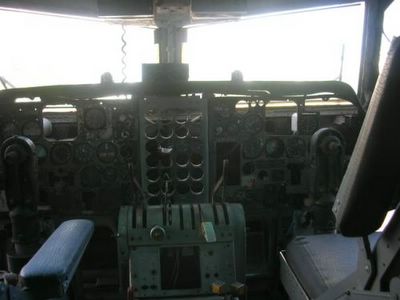 I can feel the "ghosts" in this picture.........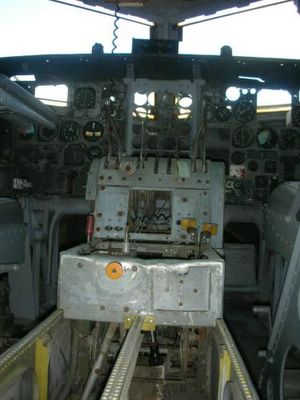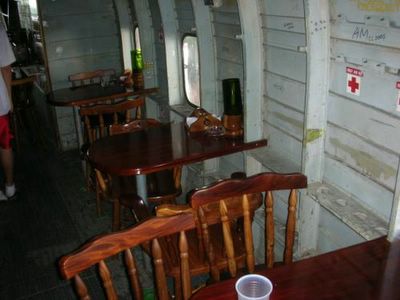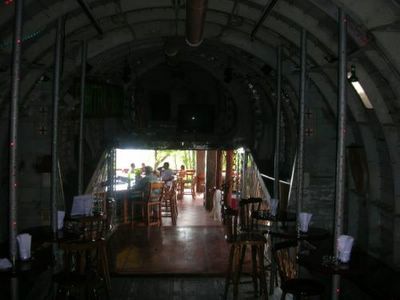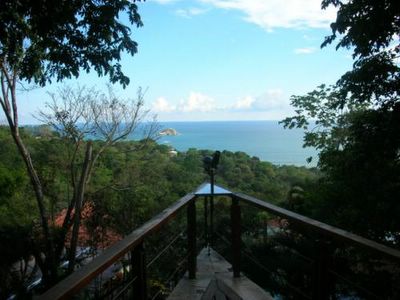 ....and a "great view", to boot!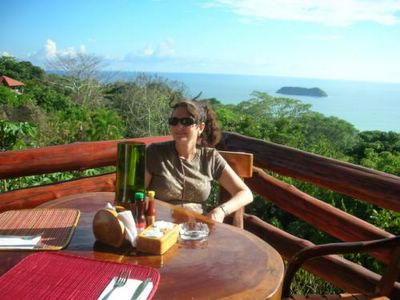 Relaxation!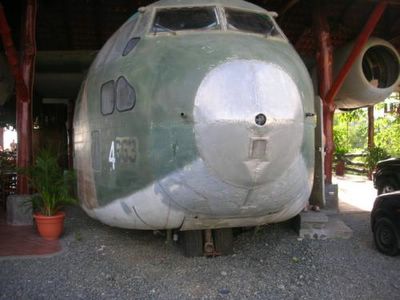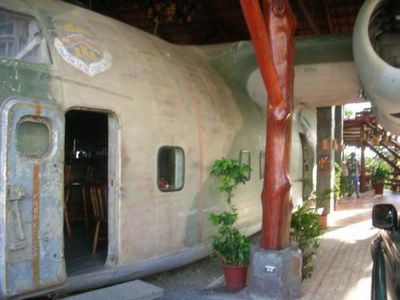 "Welcome"!

Wow, what a restaurant, a Fairchild C-123 "Provider". A fine place to relax in, surrounded by "history". Again, as I have said before, if airplanes could talk, the stories they could tell. I know if I went to that restaurant, as I plan to one day, I would have a beer in my hand, "moseying around", looking for bullet or shrapnel holes. Anyways, great pics, as usual, Clive. Thank you. Check out the story on "the web" regarding this particular aircraft, and check out the C-123 specs.
C-123/RESTAURANT STORY -
El Avion Restaurant
SPECIFICATIONS -
Fairchild C-123 "Provider"
Cheers,
Steve