Thursday, April 13, 2006
Watch as an F-16 battles an F-14. The F-16 scores a hit, but this is all on the "practice" field. An F-14's main role is to protect the "carrier fleet" and can carry Phoenix missiles. Phoenix missiles can take out an individual target in motion at 100 miles. So, in reality, the F-16 never would have got that close, but it sure looked like fun!
VIDEO -
F-14 vs. F-16: "Fair" Fight?
F-14 "Tomcat"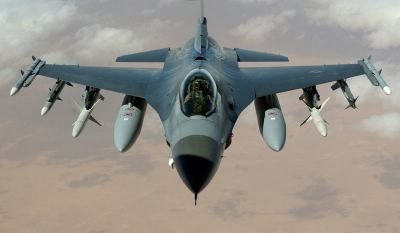 F-16 "Fighting Falcon"